Get your Summit Storm Football gear for the fall – 
extended through June 17th!!
Wear the Green, Black and Silver every Friday!
***************************************************************
LINFIELD TEAM CAMP*
June 17-20, 2018
SAVE THE DATE!!!
Below is our personalized team page which includes schedule information, registration and payment, dining info and what to bring.  Transportation and our team logistics are yet to come – and will be posted here, or on the team website (link below),  once we have it.
Please register and pay ASAP, so we can better track our numbers.
*Rising sophomores through seniors only.
Team Website
https://linfieldsummercamps.weebly.com/summit.html
Here you will find all of the camp logistical information, customized for our team.
Player Registration/Waivers of Liability
https://linfieldsummercamps.weebly.com/player-registration-form-summit.html
Linfield has gone digital for all of the forms!  Please complete your registration and waiver of liability forms here.

Online Payment
https://linfieldsummercamps.weebly.com/store/c64/Summit_High_School_Payment_Page.html
This is custom to our team choices, so please sign up here.
Uniform washing instructions are on the "Our Program" page – please review!!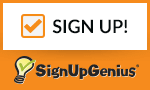 Updated soon!